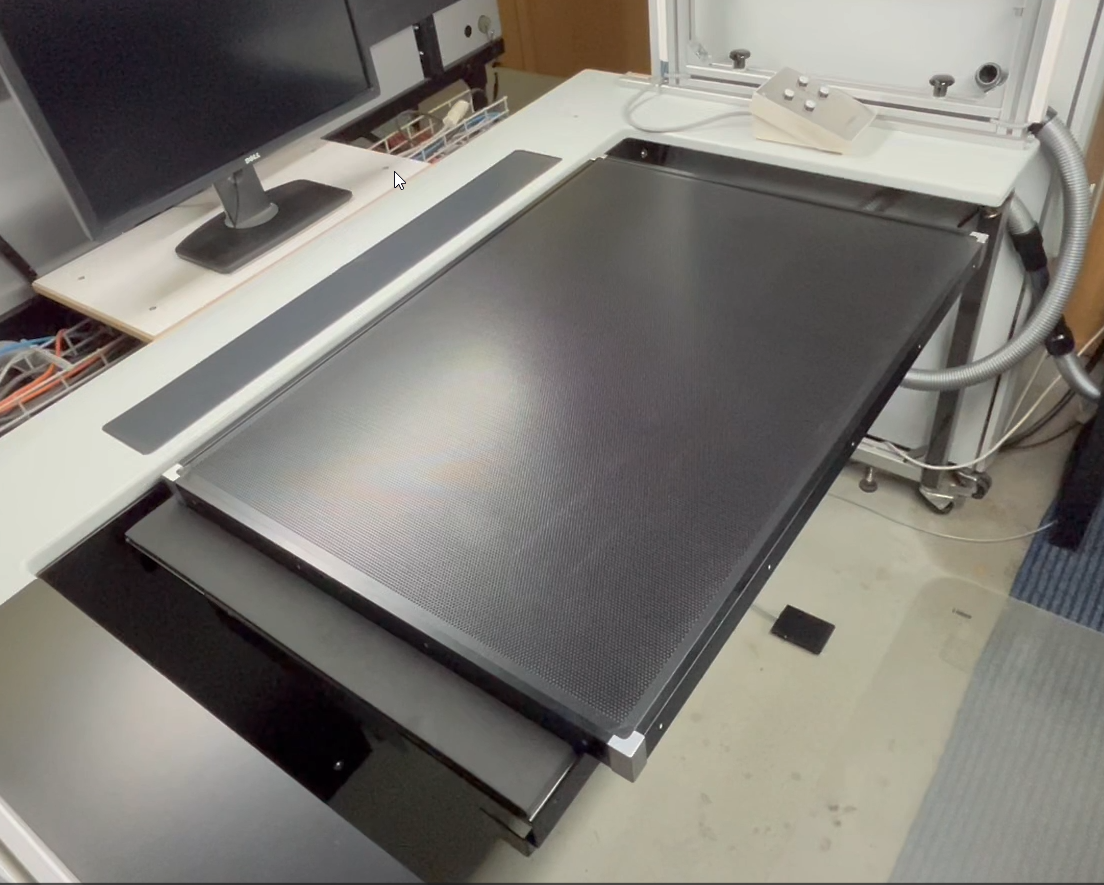 Vacuum Table A1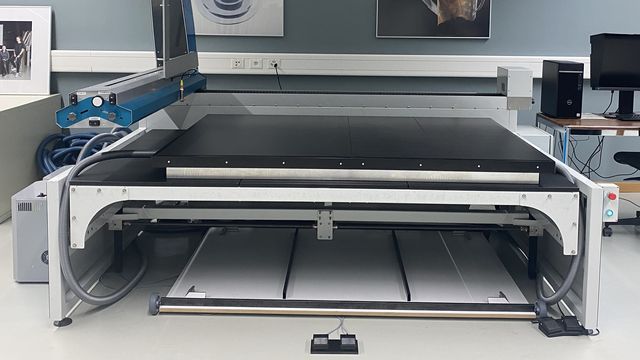 Vacuum Table 2x A0

Optionally inserts under the scanner.
2A0 : use a sliding surface under the table, to slide on the scanner bed
A0 : use a trolley that inserts around an existing book cradle
A1 : place the table manually on the platens of the book cradle
Typical uses for a vacuum table
Flatten single sheet documents :
Maps, Drawings, Posters,
Book Jackets, Letters
rolled, folded or damaged by water
A glass is not required to flatten the document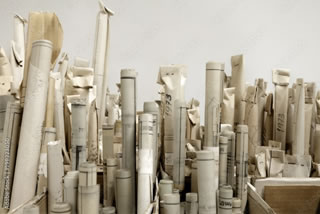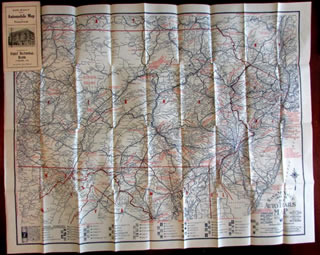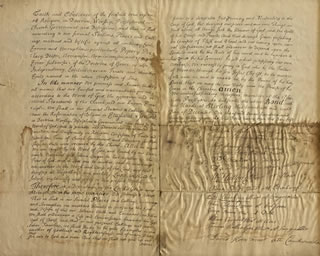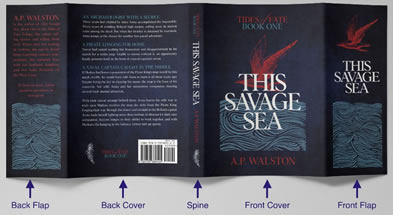 Marking the document by exessive vacuum is avoided
with an ajustable vacuum level
Using small holes on the aspiration surface
Having a high density of aspiration holes
Insuring uniform vacuum force spread
under the whole document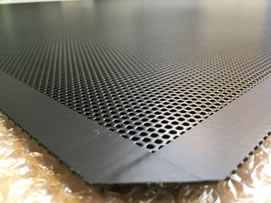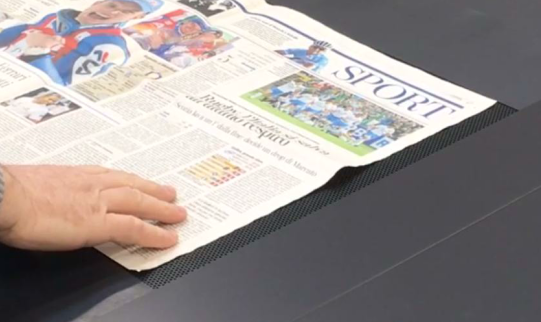 Help accessories:
Use on-top mats with perforated holes at various density. Changing density of aspiration holes, to reduce loss of vacuum.
Use a black wadding to have a continuous black surface under the document.
Small magnets to fix page corners or edges.
Masks to limit vertically and horizontally the aspiration surface. Changing aspiration surface to fit the size of the document.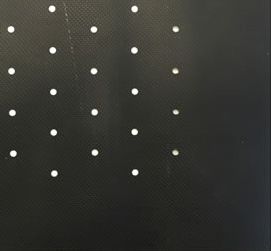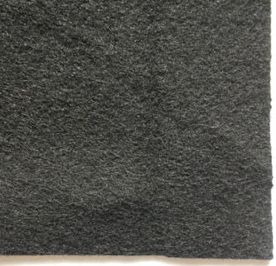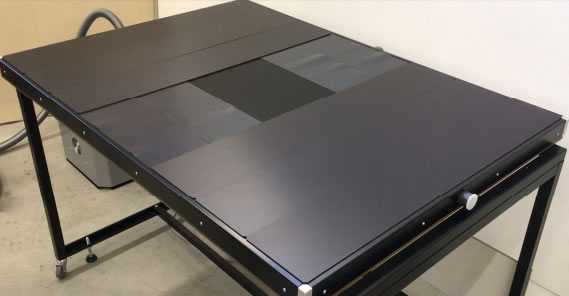 Industry-grade vacuum pump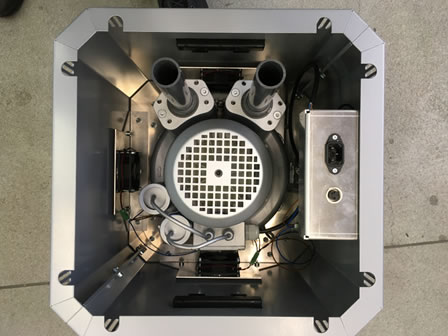 The vacuum is delivered by a silent vacuum pump, delivering great depression and airflow. and using a vacuum technology with noise reductions at air inlet and at air outlet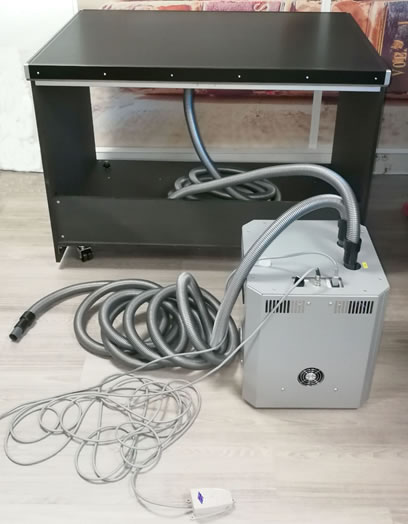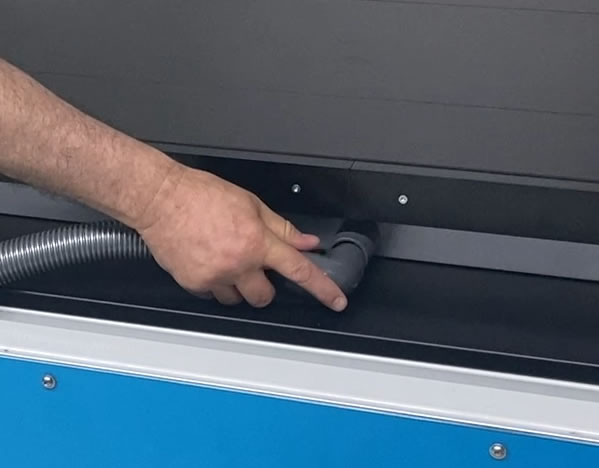 Handling and installation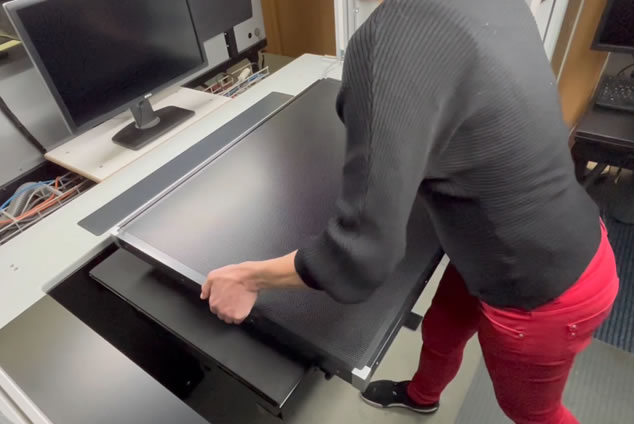 A1 vacuum table installation on the scanner surface by one person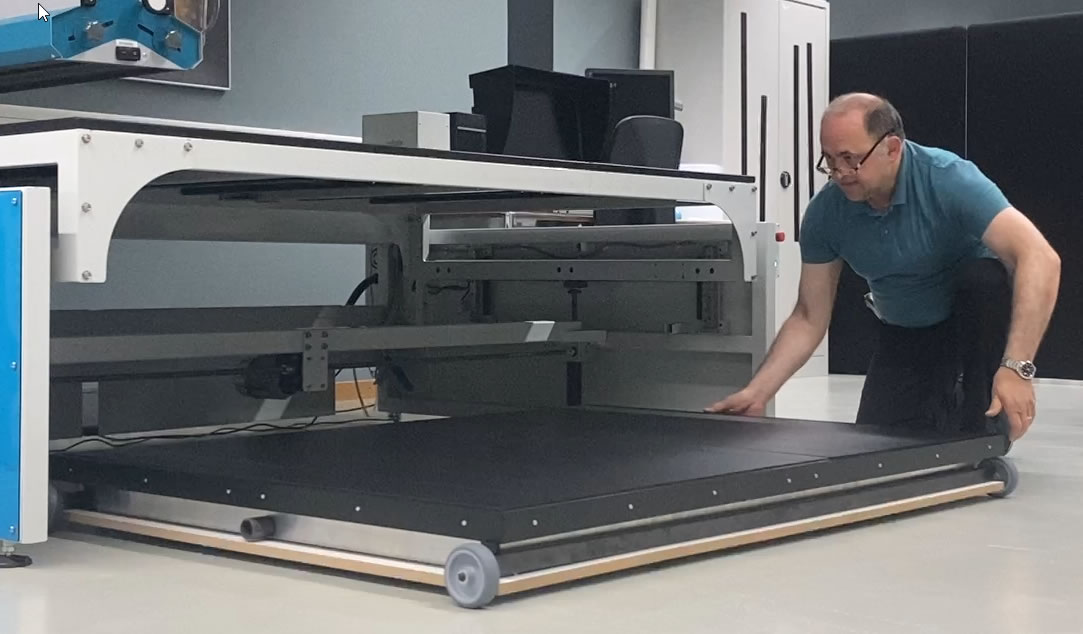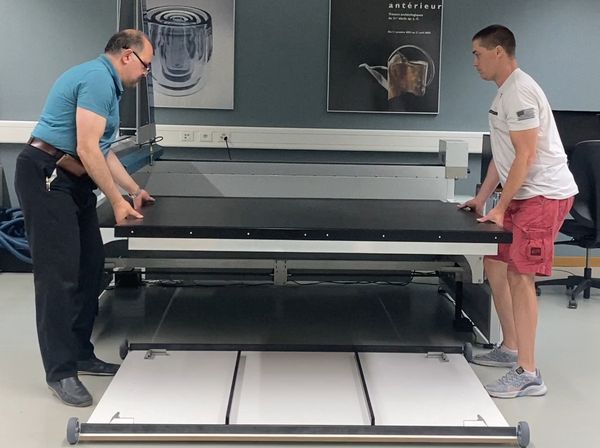 2 x A0 vacuum table installation on the scanner surface by 2 persons